Top Local Coffee Roasters Melbourne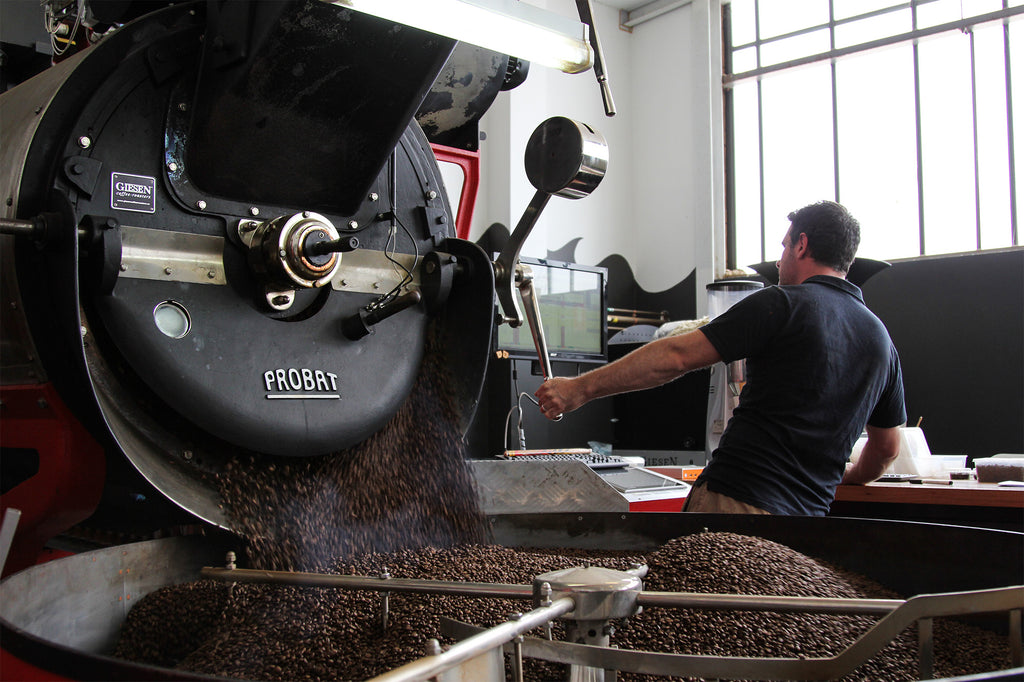 It is an undeniable fact that Australians are experts at making drool-worthy coffee, especially the residents of beautiful Melbourne. We know that New York, London and Italy also excel at making delicious brews but there's something special with the Top Local Coffee Roasters Melbourne. They somehow get the taste just right. 
Top Local Coffee Roasters Melbourne
It is well established that Top Local Coffee Roasters Melbourne are some of the finest coffee makers in the world. Every month they introduce new techniques and styles to take their coffee game to a whole new level and whatever happens with the coffee world here gets followed everywhere. 
We have attained a prestigious reputation as the Top Local Coffee Roasters Melbourne and we constantly strive to live up to the expectations set by us.
How does the process of Coffee Roasting actually work?
The steaming hot coffee that we all love is an end result of a long and patiently carried out the roasting process. Roasting is a long heating process that turns the coffee into the amazing fragrant dark beans we all love.
Roasting enables you to bring out the hidden aroma and taste of green coffee beans. Green bean is the initial state of a coffee where it can be stored and kept for days without causing any harm to its real taste. 
The process of roasting involves heating and chemical changes as the beans are exposed to high temperatures. When the threshold point is reached, the beans are immediately cooled down to stop the process. The heated beans carry a strong coffee smell and they weigh less as opposed to their original state as all the additional moisture gets removed. The final beans are crunchy and ready to be brewed. 
Also, it is suggested to use the final beans as soon as possible otherwise they start to lose their fresh roast aroma. As the most Famous Coffee Shops in Melbourne, we follow a very advanced and synchronised to roasting our coffee.  
All our coffee experts are well-versed in the complex art of coffee roasting. As the Best coffee roaster Melbourne we understand that a delicious cup of coffee and a ruined one is a matter of seconds. 
How many types of coffee roasting are there?
Every coffee roaster assigns its own name to its roasted coffee batches. While there are no standard name allocations in the coffee industry for coffee roasting, there are certain coffee roasting types.
Light Coffee Roasts
Light coffee roasts are heated for the least amount of time. Lightly roasted beans usually reach an internal temperature of 356 F- 411 F till the first crack happens. All the unnecessary oil is eliminated from these beans since they are roasted at high temperatures.
Medium Coffee Roasts
Medium roasted beans have an internal temperature of 410 F to 456 F enabling them to be less acidic in nature. They are heated just before the second crack happens. These roasts have a balanced taste making them a hot favourite in the American region. 
Medium Dark Coffee Roasts
Medium-dark coffee beans reach a maximum temperature of 437 F- 467 F. This temperature is reached just after the second crack happens. These beans also have a tendency of leaving a little oil on them since they are heated at high-enough temperatures.
As the provider of Top local coffee roasters in Melbourne, we understand the value of good roasting. We fully comprehend that is a game of split seconds. If you are ever craving a flavourous and well-brewed cup of coffee then visit us. Also with our amazing coffee offerings, we are also the top-rated place to buy wholesale coffee beans Melbourne.
Therefore if you are ever boggled and looking for a trusted place to Buy The Best Coffee Beans in Melbourne, then Gignate is where you need to be.