The Best Coffee Machines for the Home Barista: A Comprehensive Comparison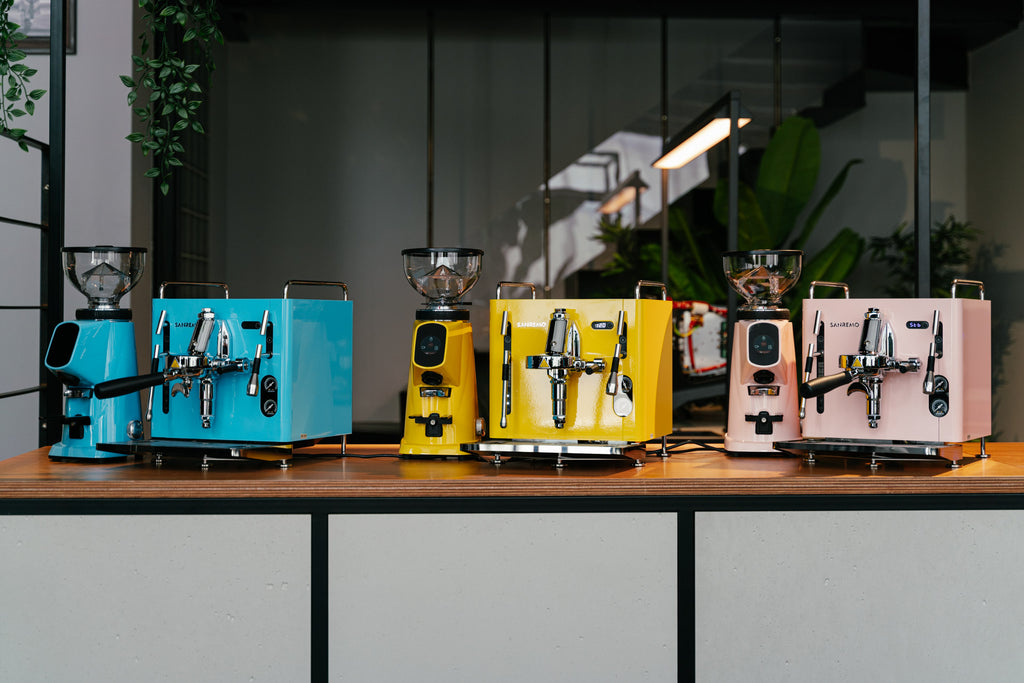 As coffee culture continues to grow and evolve, it's no surprise that more and more people are opting to bring the café experience into their homes. With so many options available, it can be overwhelming to choose the perfect coffee machine to suit your needs and budget. In this blog, we'll be comparing three popular coffee machines: the Breville Bambino, Breville Barista Touch, and the San Remo Cube.
Starting with the Breville Bambino, at a retail price of $349, it's a great option for those just starting out on their barista journey. Despite not having an integrated grinder, the Bambino boasts a powerful steam wand that produces great microfoam and a 54mm group head that can handle a dose of 19 grams, making it similar to a local café machine. With its Thermojet heating system, espresso extraction is fast and efficient, and you have the ability to program the length of extraction to your preference.
Next up is the Breville Barista Touch, retailing for $1,388 inclusive of its integrated conical grinder. This machine takes the barista experience to the next level, featuring a 54mm group head and Thermojet heating system as well as an automatic milk steaming arm for creating spectacular microfoam. With pre-programmed and customizable drink options and adjustable PID temperature control, this machine allows for endless experimentation and personalization.
Finally, for the all-out coffee fanatics, the San Remo Cube is the way to go. At a retail price of $5,999, this high-end machine is jam-packed with all the best features of a commercial café machine. With a full-sized 58mm group head, 1.8-liter steam boiler, and a vibration pump, the Cube provides endless options for tailoring flavor and creating Best Mornington Peninsula Coffee at the highest level. With pre-infusion and digital temperature control functions accessible through the Cube's smart coffee app, this machine truly allows for the ultimate and Best Mornington Peninsula Coffee experience.
In conclusion, choosing the right coffee machine for you will largely depend on your budget and what you're looking for in a coffee machine. The Breville Bambino offers a great entry-level option, while the Breville Barista Touch takes things to the next level with its integrated grinder and advanced features. For the ultimate coffee experience, the San Remo Cube is the way to go. Regardless of which machine you choose, all three of these options provide a taste of the café experience in the comfort of your own home.